Holding Dental Professionals
To The Highest Standards
Schedule a Free Consultation Today
Fred B. Goldberg
Attorney at Law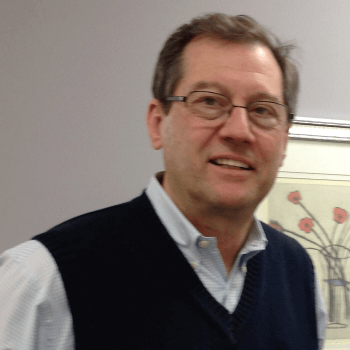 Protecting Dental Malpractice & Injury Victims Since 1981
Fred B. Goldberg has led a long, distinguished career as a dental malpractice lawyer in Columbia. Even before establishing his private practice, he performed significant work in the legal realm, working for consumer rights with important agencies in government, including as a member of President Carter's staff.
Providing Protection for the People
Fred Goldberg, while working for Esther Peterson, President Carter's Special Assistant for Consumer Affairs, initiated the interagency litigation project, establishing a consumer presence in Administrative cases throughout the federal government.
Finding satisfaction in giving a voice to the people, Mr. Goldberg went on to serve as General Counsel to the District of Columbia Office of Consumer Protection. In this role, he shut down illegal auto repair shops and obtained hundreds of thousands of dollars in refunds from Holiday Spa and other businesses that had mistreated customers. He also was involved in creating the D.C. Lemon Law, which established new rights for car buyers who could not obtain satisfaction from dealerships that sold defective automobiles. Following that, he was appointed by the Mayor of DC as one of the first Commissioners of the District of Columbia Lemon Board.
Emphasis on Dental Malpractice
Mr. Goldberg soon settled more firmly into the local practice of law after starting his family, focusing his practice on advocating for victims of negligence. The son of a dentist and dental assistant, he took a special interest in clients who came to him with dental malpractice cases. His background was of tremendous use in the field as he was already familiar with dental terms and procedures.
In just seven years, Mr. Goldberg became a premier dental malpractice attorney, representing 70% of all dental malpractice cases in Maryland. His reputation has grown to the point where he is frequently requested by clients in and out of state looking for a seasoned dental malpractice lawyer.
Making Clients the Top Priority
Attorney Fred Goldberg's resume displays a clear interest and passion for protecting the rights of consumers. His work includes personal injury, dental malpractice, and legal malpractice.
I care about your well-being. Put my knowledge to the test.
Bar Admissions
Superior Court of the District of Columbia

Court of Appeals of the District of Columbia

Circuit Courts of Maryland for Montgomery County, Prince George's County, Frederick County, Baltimore County, Baltimore City, Howard County, Washington County, Garret County, Cecil County, and Charles County.

District Courts of Maryland for Montgomery County, Prince George's County, Howard County, Baltimore County, and Baltimore City.

State of Maryland Court of Special Appeals

United States District Court for the District of Columbia

United States District Court for the District of Maryland

United States District Court for the Eastern District of Virginia

Fourth Circuit Court of Appeals

United States Supreme Court
Education
J.D - University of Illinois Chicago School of Law
Experience
Attorney Advisor to Esther Peterson, President Carter's Special Assistant for Consumer Affairs

General Counsel to the District of Columbia Office of Consumer Protection

Commissioner of the District of Columbia Lemon Board